Date:2017-12-29 Hits:2849
Honeywell Satellite XT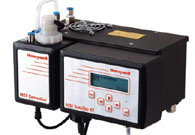 Analog or digital "Point-of-Use"gas detection transmitter to detect toxic, corrosive and
combustible gases
Applications:
Provides gas detection for:
• Gas cabinets
• Valve manifold box
• Equipment enclosure
• Ambient breathing zone
• Gas storage rooms
• OEM equipment

Advantages:
• Fast, reliable, specific gas detection
• Continuous real-time monitoring
• Interchangeable intelligent sensor cell
• No dynamic gas calibration required
• Generic sensor head electronics
• Low cost of ownership
• No moving parts to wear down or replace

The Satellite XT is the simple solution for all"Point-of-Use" gas detection needs. Based upon the market's smallest and most reliableelectrochemical cell technology, the Satellite XT offers flexibility, simplicity and ease of application. The Satellite XT can be purchased in either an analog or digital configuration, allowing it to interface with new or existing facility control technologies.

The digital Satellite XT is built on LonWorks® technology.
Life safety systems built on a LonWorks® network platform allow users to leverage the cost efficiencies of distributed controls, while maintaining the integrity and reliability necessary for code compliant safety applications.

The Satellite XT is an intelligent gas detection transmitter which utilizes a unique
electrochemical sensor to detect toxic, corrosive,and combustible gas.
The Satellite XT is a "Point-of-Use" monitor normally located at or near a potential source
of gas release. Field accessories allow sampling options for various environments including in–situ
duct detection and extractive designs for harsh or remote areas. Typical installations for gas
detection sampling include gas cabinet exhaust ducting, valve manifold boxes, equipment
enclosures and ambient breathing zones. Each digital Satellite XT transmitter bears
a unique address for use on a LonWorks®network. This feature allows it to participate
in a community of other intelligent LonWorks®devices, which when considered together,
comprise a life safety system network. Gas concentration and alarm information are both displayed locally at the Satellite XT, as well as distributed onto the LonWorks®network for use by other field devices.The Satellite XT provides complete programmability of all monitoring variables including gas type, alarm levels, and maintenance status.

Gas Sensors 9602
Gas Detection with Electrochemical Cells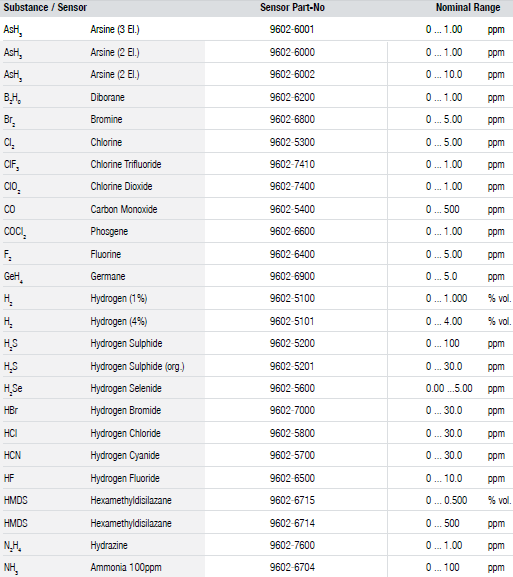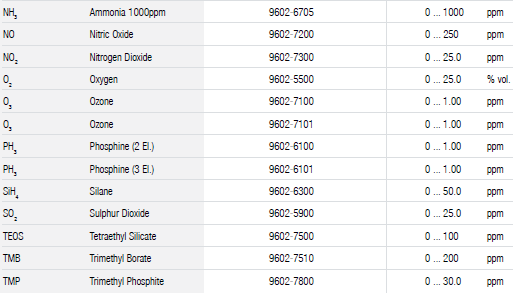 Note: Further gases and ranges on request

Gas Detection with Combustible Gas Sensors

Further gases and ranges on request
Pyrolyzer Module XT
Gas Detection with Electrochemical Cells

Further gases and ranges on request
Sensors
1. How do electrochemical sensors work?
All Honeywell Analytics electrochemical sensor cells are amperometric type
(i.e. fuel cell type) acting like batteries, where one component, in order to
generate a current, is missing the gas that should be detected (target gas).
The target gas diffuses through a gas permeable membrane into the sensor
where an electrochemical reaction results in a low current that is directly
proportional to the measured gas concentration (generally in nA/ppm reading).
2. How does the electrochemical sensor work with the
detection instrument?
The current is amplified to a signal that is processed through an electronic
circuit in order to display the real-time gas concentration.
The zero current of the electrochemical cell is always present and is monitored
and suppressed by the electronics.
There are different ways to adjust the correct amplification factor of the
electronics. Honeywell Analytics has created the "intelligent sensor" which
features a built-in PROM. All relevant sensor data such as sensitivity, target
gas, date of first calibration, calibration data, zero current, and alarm levels are
programmed onto this chip. Our detectors can read this data and adjust the
amplifying factor automatically.
3. How does a sensor self test work?
All relevant sensor data (ref. Pos 2) are programmed onto the PROM inside the
electrochemical sensor. Our detectors can read this data. Every 24 hours an
automatic sensor self-test is performed, which compares an electronically
initiated sensor signal with the stored calibration curve. This makes sure that
the sensors are always within specification that is set during the first calibration.
If the sensor is out of specification the instrument will indicate that the sensor
either needs to be checked or needs to be replaced.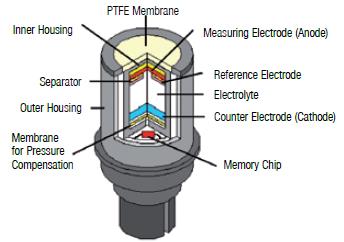 Technical Specifications
Satellite XT FTT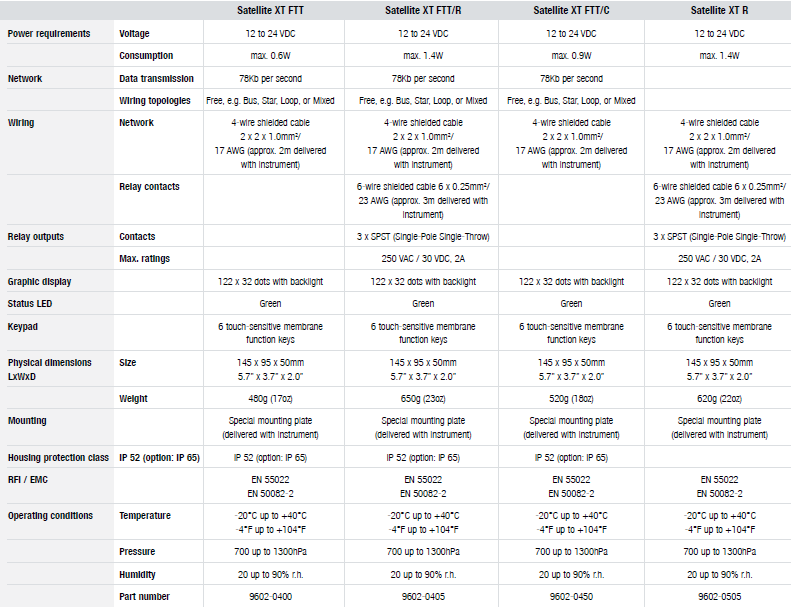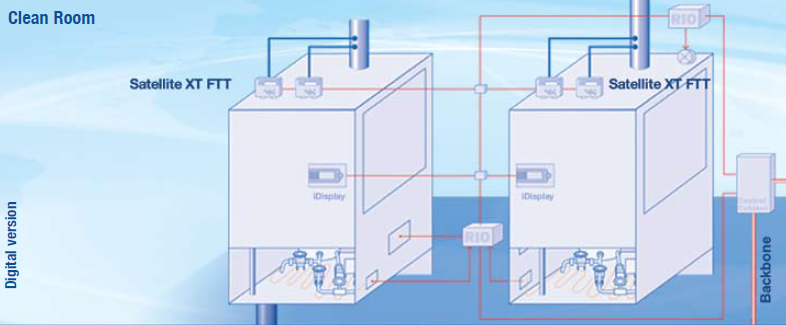 Satellite XT 4-20 mA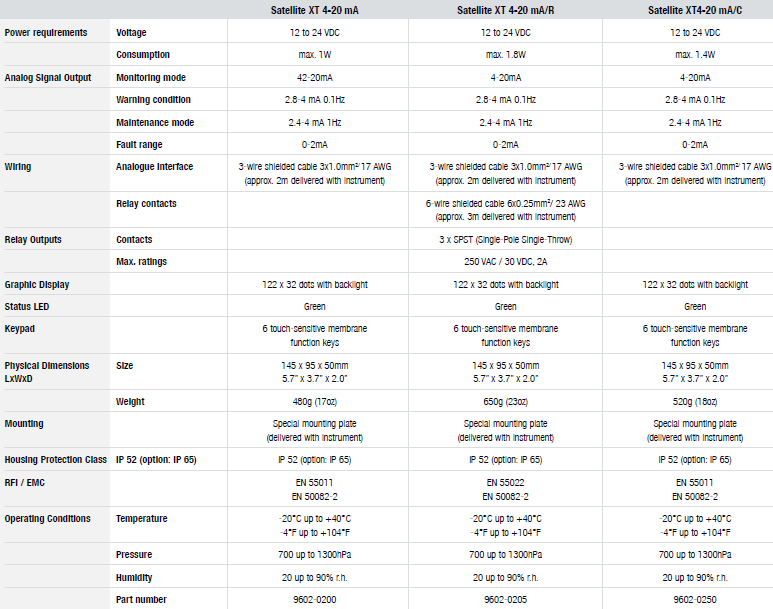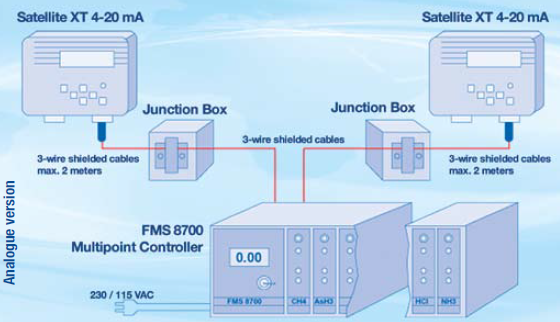 Sensor Extension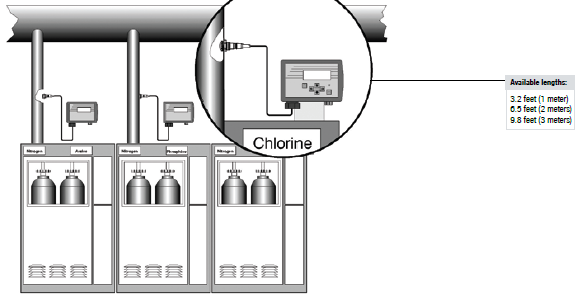 XT Series
Advantages:
XT Series:
• Modular set up to meet the needs
of today and tomorrow
• DIN rail mounting for easy installation
• Small footprint
Extractive Module XT:
• In-situ flow control
• Low maintenance
• Easy installation
Options for the Satellite XT:
The XT Series is a product generation designed to meet various gas detection and life safety
requirements. The XT Series is comprised of the Satellite XT, the Extractive Module XT, and the Pyrolyzer Module XT. The modular set up allows users to easily change from "Point-of-Use"
detection to extractive detection.Extractive Module XT:
The Extractive Module XT is the ideal add-on component
which allows for gas sampling and detection in various environments, such as in-situ duct detection and detection in harsh or remote areas. Its primary function is the transportation of gas samples from
the monitored point to the sensor. Typical installations include gas cabinet exhaust ducts, valve manifold boxes, and equipment enclosures, as well as installations under waffle slabs.
Pyrolyzer Module XT:
The Pyrolyzer Module XT completes the XT Series allowing for the detection of gases with Fluorine content. The central component of the Pyrolyzer Module XT, is the Pyrolyzer itself, which converts the gases to mineral acids.