FEMA KSW Air & Liquid Flow Switch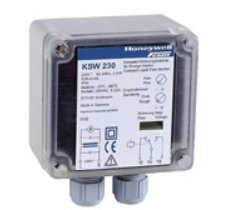 KSW series is highly reliable, compact electronic flow switches are designed for detecting the flow of water and/or air in ducts or pipes. As soon as the medium's flow speed rises above or drops below a customer-selected value, the device switches an electronic circuit.
Features
No moveable parts in the detection zone.
Can be mounted directly to pipes and ducts.
Immersion well also used for mounting the device.
Temperature-compensated operating range.
2.5 mm2 screw terminals.
Highly resistant to pollution and corrosion.
Small pipe/duct connection.