Date:2017-10-20 Hits:4849
SS4 Flame Detector
SSX Flame Detectors
Electro-optical digital detectors represent leading edge UV and UV/IR technology.
Features & Benefits
Detects hydrocarbon and non-hydrocarbon based fires
Built-in test for optical "through the lens" testing
False alarm immunity
Quick Specs
Sensitivity: Adjustable between 60 ft., 45 ft., 30 ft., and 15 ft. to a 1 sq. ft. gasoline fire
Response time: 2-5 seconds to 1 sq. ft. of gasoline fire at 60 ft.
Field-of-view: 120 degrees cone of vision (60 degrees from on axis)
Product Overview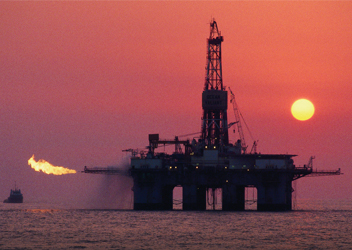 SS4-A
The SS4-A represents the world's pre-eminent UV/IR technology for Electro-Optical Flame Detectors with tens of thousands successfully operating in a multitude of installations worldwide. This multi-spectrum detector senses radiant energy in the ultraviolet (UV), visible and Wide Band Infrared™ (IR) spectrum. The radiant energy from all types of flaming fires will alert the detector to their presence.

To eliminate common nuisance false alarms that occasionally occur with UV-only, IR-only, Dual IR or Dual Mode UV/IR detectors, the SS4 Flame Detectors' FireLogic signal processing requires that UV, visible and Wide Band IR radiant energy all be evaluated before declaring a fire. The smart detector utilizes real-time signal processing algorithms that are optimized to alarm on all types of fires, while virtually eliminating the possibility of
false alarms.

SS4-AS
The SS4-AS processes UV, IR and Visible (VIS) spectral ranges from ruggedized solar-blind UV, "Quantum-Effect" IR and VIS sensors correspondingly. It is optimized for detection of hydrogen, ethanol, methanol and methane (natural gas) fires and like the other detectors in its family, it responds to Type A, B and C flaming fires.

SS4-AUV
The SS4-AUV represents the leading edge technology UV optical flame detectors. This flame detector senses radiant energy in the ultraviolet (UV) spectrum. The radiant emissions of flaming fires will alert the detector to their presence.

Additional Features and Benefits:
SS4-A and SS4-AS Features:
• Multi-Spectrum™: senses ultraviolet, visible and Wide Band Infrared™
• Built-in test for optical "through the lens" testing
• False alarm immunity
• Detects hydrocarbon and non-hydrocarbon based fires
• Wide field-of-view and solar-blind
• Adjustable detector sensitivity
• Microprocessor based algorithms: FirePic™, Snapshot™ and Tri-Mode Plot™
• Wide temperature range of operation
• Compatible with standard approved fire alarm panels
• Explosion-proof housing
• Time programmable alarm verification

SS4-AUV Features:
• Senses solar-blink ultraviolet band
• Built-in test for optical "through the lens" testing
• Utilizes long-life, ruggedized UV sensors
• Detects hydrocarbon and non-hydrocarbon based fires
• Wide field-of-view and solar-blind
• Adjustable detector sensitivity
• Microcomputer based algorithms: FirePic™, Snapshot™ and UV Plot
• Wide temperature range of operation
• Compatible with standard approved fire alarm panels
• Explosion-proof housing
• Time programmable alarm verification.


Fire Sentry SS4 specifications
Electro-Optical Digital Fire and Flame Detectors
General Specifications
Sensitivity Adjustable between 60 ft., 45 ft., 30 ft, and 15 ft. to a 1 sq. ft. gasoline fire
Response Time 2-5 seconds to 1 sq. ft. of gasoline fire at 60 ft.
Field-of-View 120 degrees cone of vision (60 degrees from on axis).
Spectral Sensitivity Ultraviolet: 185 to 260 nanometers
Wide Band Infrared: 0.7 to 3.5 micrometers (SS4-A and SS4-AS only)
Visible: 400 to 700 nanometers (SS4-A and SS4-AS only)
Input Power 24 Vdc nominal (20.5 to 34 Vdc)
Power Consumption 68 mA normal operation (relay version)
75 mA alarm condition (relay version)
95 mA alarm condition (analog version)
Output Relays Fire Alarm Relay: NO & NC contacts
Latching/Non-Latching, switch selectable
Fire Verify Relay: NO & NC contacts
Adjustable time from 0 to 30 seconds
Fault Relay: NO & NC contacts
Relay contact ratings: 0.5A at 120 Vac, 1.0A at 24 Vdc
Fault relay is energized during normal operation
All other relays are de-energized
Operating Temperature -40 to 185°F (-40 to 85°C)
Humidity Range 5 to 98% RH, non-condensing
Weight 4 pounds - Aluminum
7.5 pounds - Stainless Steel
Housing Copper-free aluminum (less than 0.4%) powder coated NEMA4 (IP66), tamper resistant with integral dual ¾" NPT conduit openings
or optional M25.
Stainless steel housing available
Electrical Classification Explosion-proof
Class I, Div. 1 & 2, Groups B, C and D
Class II, Div. 1 & 2, Groups E, F and G
Class III
Vibration Meets or exceeds MIL Spec 810 C Method 514.2, Curve AW
Mounting Swivel bracket assembly
Warranty Two years from factory shipping date